We opted NOT to have Ryan put in a garage door opener. Main reason, it was a $400 upgrade, and I very well knew they arent that expensive. Went up to Lowes, got the top of the line model, with installation for $300. 2 favorite things about it -
1. The monitor. You can keep it up in your bedroom and if you are not sure if you shut the garage before bed, it tells you and you can shut it from there.
2. Battery back-up. Nothing worse than when the power goes out, it raining cats and dogs, and you come home and have to get soaking wet because the garage door doesnt open.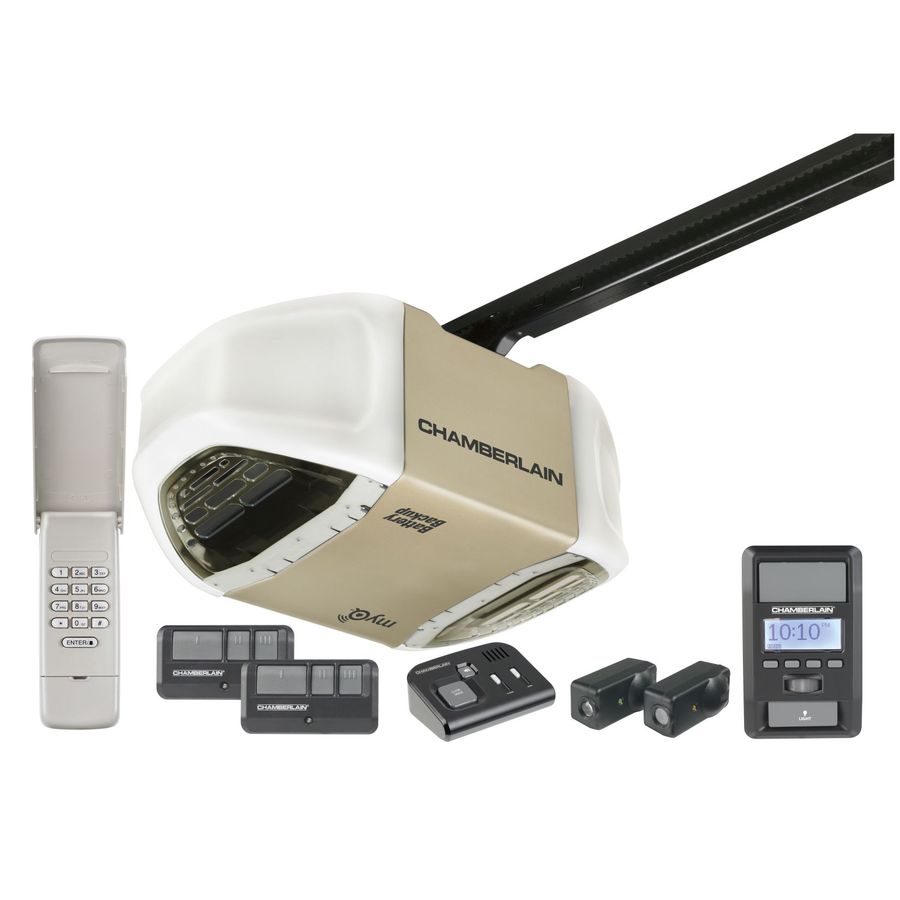 Monitor and close the garage door from anywhere in your house with the MyQ-enabled garage door monitor
3/4 HPS* DC belt drive system for the ultimate in quiet performance
Battery Backup System provides up to 20 open/close cycles in the first 24 hours of a power outage
Timer-to-Close feature can automatically close the garage door after 1, 5, or 10 minutes
Motion-Detecting Control Panel allows easy programming of remote controls, keypads, and MyQ™ lighting accessories, and turns lights on automatically when movement is sensed
Auto force-sensing technology constantly monitors garage door opener system and adjusts forces to temperature fluctuations
Quick-install rail system provides faster and easier installation – assembles in 60 seconds
Delivers 200 watts of light with adjustable light time delay
HomeLink® compatible – the in-vehicle remote control system
Includes two 3-button remote controls, one wireless keyless entry system, and one control panel (not shown)
SAFETY & SECURITY FEATURES
Protector System® safety sensors with Rapid-Snap® brackets project an invisible light beam across the garage door opening and automatically reverse the door if anything interrupts the beam while the door is going down
Sensing technology will stop the door from closing if contact is made with a person or object
Opener lights turn on automatically when The Protector System's infrared beam is broken
Security+ 2.0™ anti-burglary technology assures a new code is sent every time the remote control is used
PosiLock® theft protection assures that once the door is closed, it stays locked
Manual release handle in case of power failure
WARRANTY
Lifetime motor warranty
Lifetime belt warranty
5-year parts warranty
1-year accessory warranty